CURE ALLS
A new collection of paintings.
Given tonics at the entrance to town - the continual dust kick-up made it hard to see or breathe. Thinking of a way to get out but the tornado caused by hurried feet got us turned around and around. Perpetual motion sickness. A cold hand on a stormy night.
Snake oil for the lonely.
BE HEALED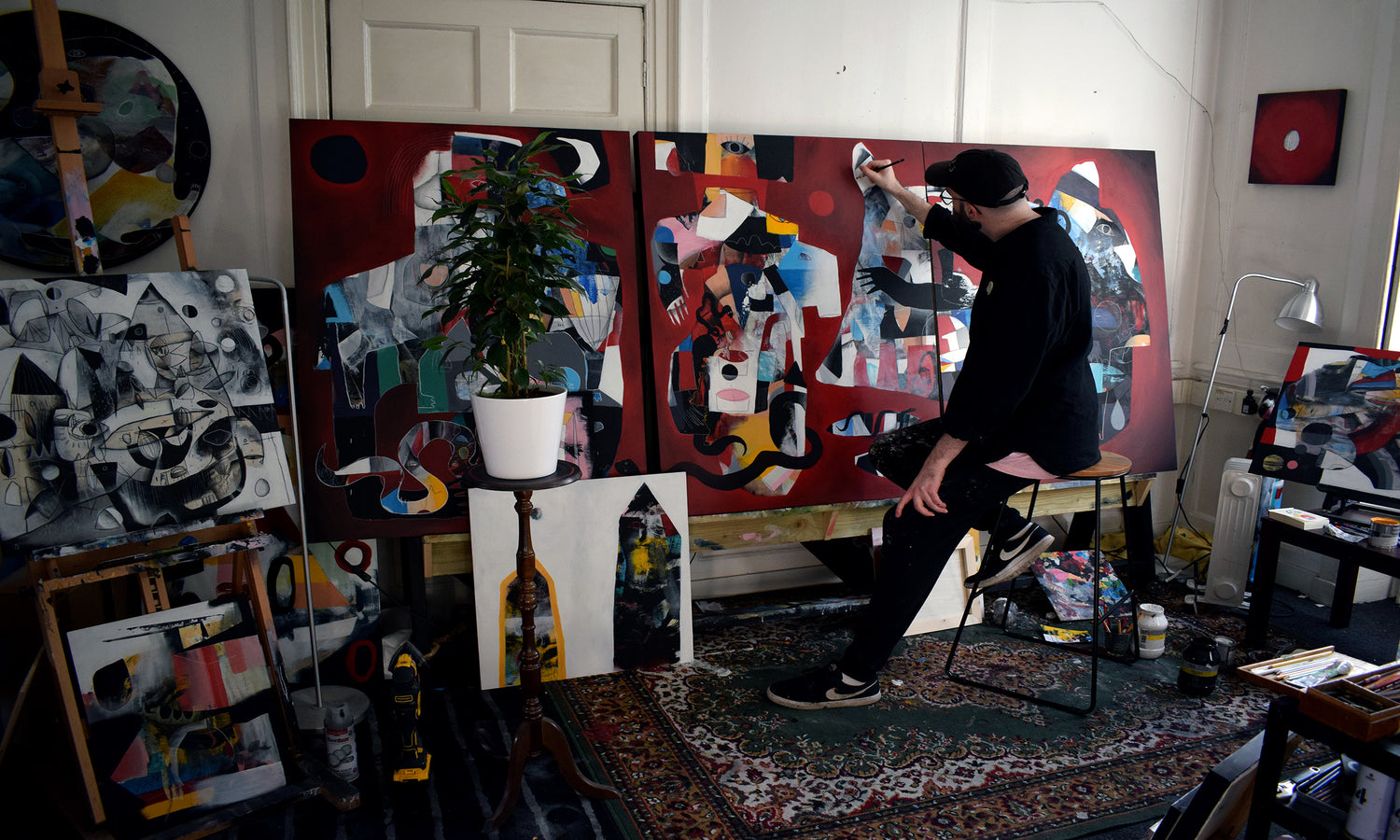 STUDIO
Visit me in my studio during Open Studio and Drink & Draw events at New House Art Space, or contact me to schedule a private viewing.
CONTACT ME